Investing

in African Tech Startups
Lex Capital invests in early-stage Next-Generation businesses and Startups from Africa.
We support high-potential, early stage tech businesses and startups building Africa's next-generation infrastructure using technology.
We help you turn your innovative ideas into reality
We will invest $50-500k in seed/early stage African startups and support their growth. Together with local entrepreneurs, we will create sustainable businesses that will become the foundation of the African economy.
We invest our capital, time, intellectual resources, and global networks into leading B2B and B2B2C early-stage (pre-Series A), technology-driven startups with strong management teams and scalable solutions.
We invest in, leveraging our extensive collective expertise to grow and add value to our portfolio companies.
Access to Funding
We provide access to the optimal amount of funding required to rapidly scale the business.
Technical Support
We have a powerful network of domain experts, professionals and enablers sharing your goal to grow your business quickly and sustainably.
Governance Structure
We help implement acorporate governance framework to ensure your business is sustainable.
Financial Planning
We paint a picture of your business with numbers. We custom build tools to help you make profitable business decisions.
We have opportunities for everyone! We will continue to back bold ideas and business models that harness the power of technology.
Startups
Tech Startups and Companies
SMEs
Small and Medium Businesses
Angel
Angel Investors and VC
What our Investors are saying
We believe talent and opportunities are uniformly distributed across the Continent and we support entrepreneurs across all sectors.
Really a good place to invest. Be sure it will be worth the try.
- Felix M.
Working with Lex Capital has been the best thing that has ever happen to me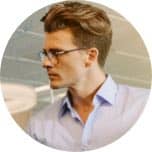 Mike B.
The level of their professionalism is amazing. I will choose them over again!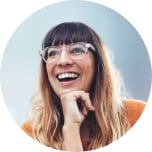 Ashley F.
We are driven by curiosity and love to ask questions... here, we share some of the answers.
I think that you should be able to select more than one reason for rating.
You want to succeed, surround yourself with the right kind of people who will support
I think that you should be able to select more than one reason for rating.